15 listopada wybraliśmy się na wycieczkę metrem do Centrum Pieniądza NBP na zajęcia edukacyjne "O pieniądzu to i owo". Przed wejściem do budynku każdy zwiedzający był skrupulatnie sprawdzany.
Wycieczkę po Centrum Pieniądza NBP rozpoczęliśmy od poznania historii sposobów płatności. Mieliśmy możliwość zobaczenia monet pochodzących ze starożytnej Mezopotamii, Rzymu, czy Grecji. Zobaczyliśmy także najstarsze polskie monety, w tym denar Bolesława Chrobrego.  W sposób łatwy i zrozumiały dowiedzieliśmy się, w jaki sposób ustalano wartość pieniądza i na czym polegały systemy pozwalające zachować jego stabilność. Oglądaliśmy różne monety. W Laboratorium Autentyczności mieliśmy możliwość zobaczenia, jakie zabezpieczenia znajdują się na pieniądzach i dowiedzieć się, w jaki sposób je rozpoznać. Mogliśmy nauczyć się rozpoznawać falsyfikaty i zobaczyć wiele monet i banknotów kolekcjonerskich, które zostały stworzone specjalnie na jakąś wyjątkową okazję. Następnie przenieśliśmy się do najbardziej strzeżonej sali w całym banku – skarbca! Tutaj  na własne oczy zobaczyliśmy 12 – kilogramową sztabkę złota. Wszyscy po kolei próbowaliśmy ją podnieść! Niektórym Rybkom to się udało!
Serdecznie dziękujemy mamie Bartka i mamie Matyldy za pomoc w opiece podczas wycieczki!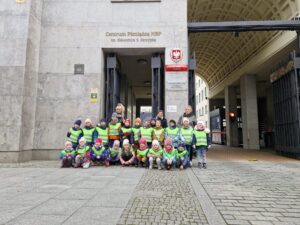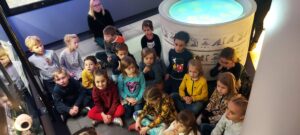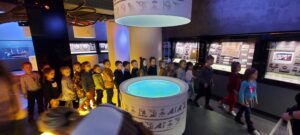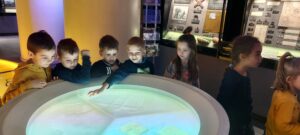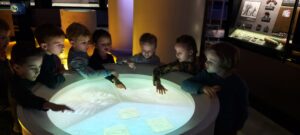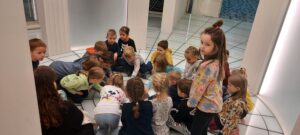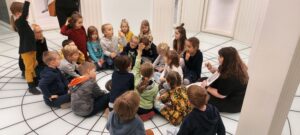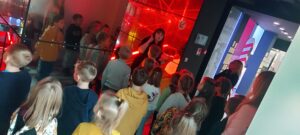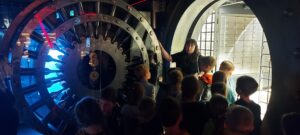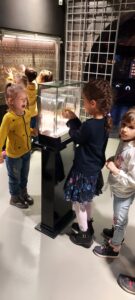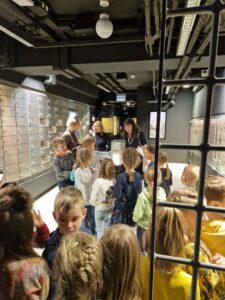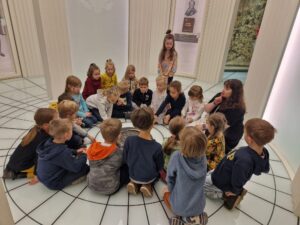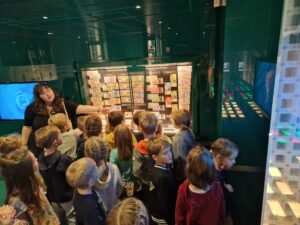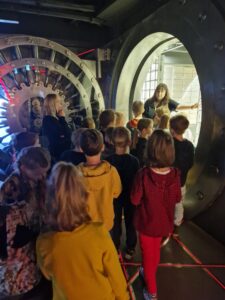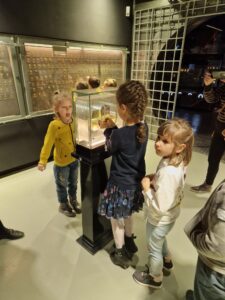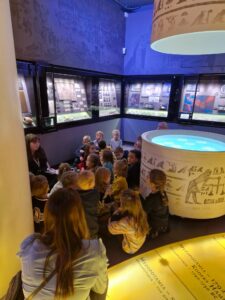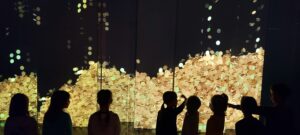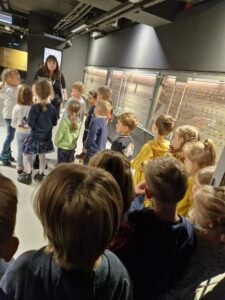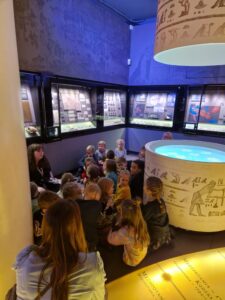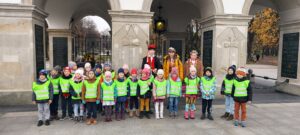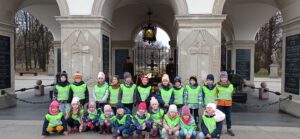 Po drodze do Centrum Pieniądza odwiedziliśmy Grób Nieznanego Żołnierza.